Milt began taking photographs of his friends in the l930s, and over the years, his collection grew to more than 60,000 black and white images. The work depicts an extensive range of jazz artists and popular performers in varied settings—on the road, in recording studios, at parties, and at home—over a period of six decades. In June 1981, he had his first solo photographic exhibition in Philadelphia, and since then, he has had exhibits across the country and in Europe.
In addition to being published in major periodicals, Milt's photographs have appeared in numerous documentary films including The Brute and the Beautiful (1989), The Long Night of Lady Day (1990), A Great Day in Harlem (1994), Ken Burns' mini-series Jazz (2001), Quincy (2018), and Miles Davis: Birth of the Cool (2019).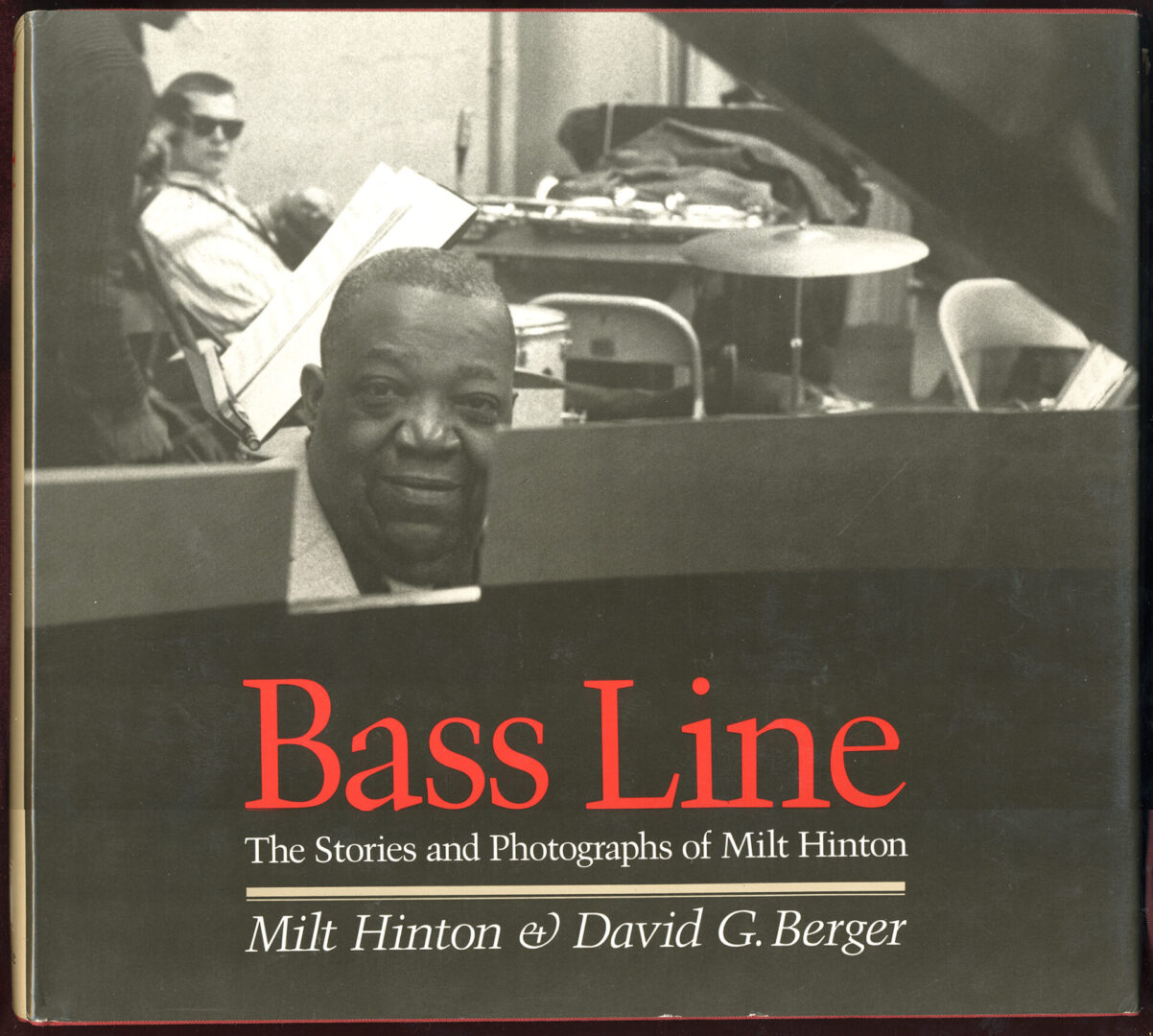 In 1988, Bass Line: The Stories & Photographs of Milt Hinton (Milt Hinton and David G. Berger) was published by Temple University Press. It was selected "Book of the Year " by JazzTimes.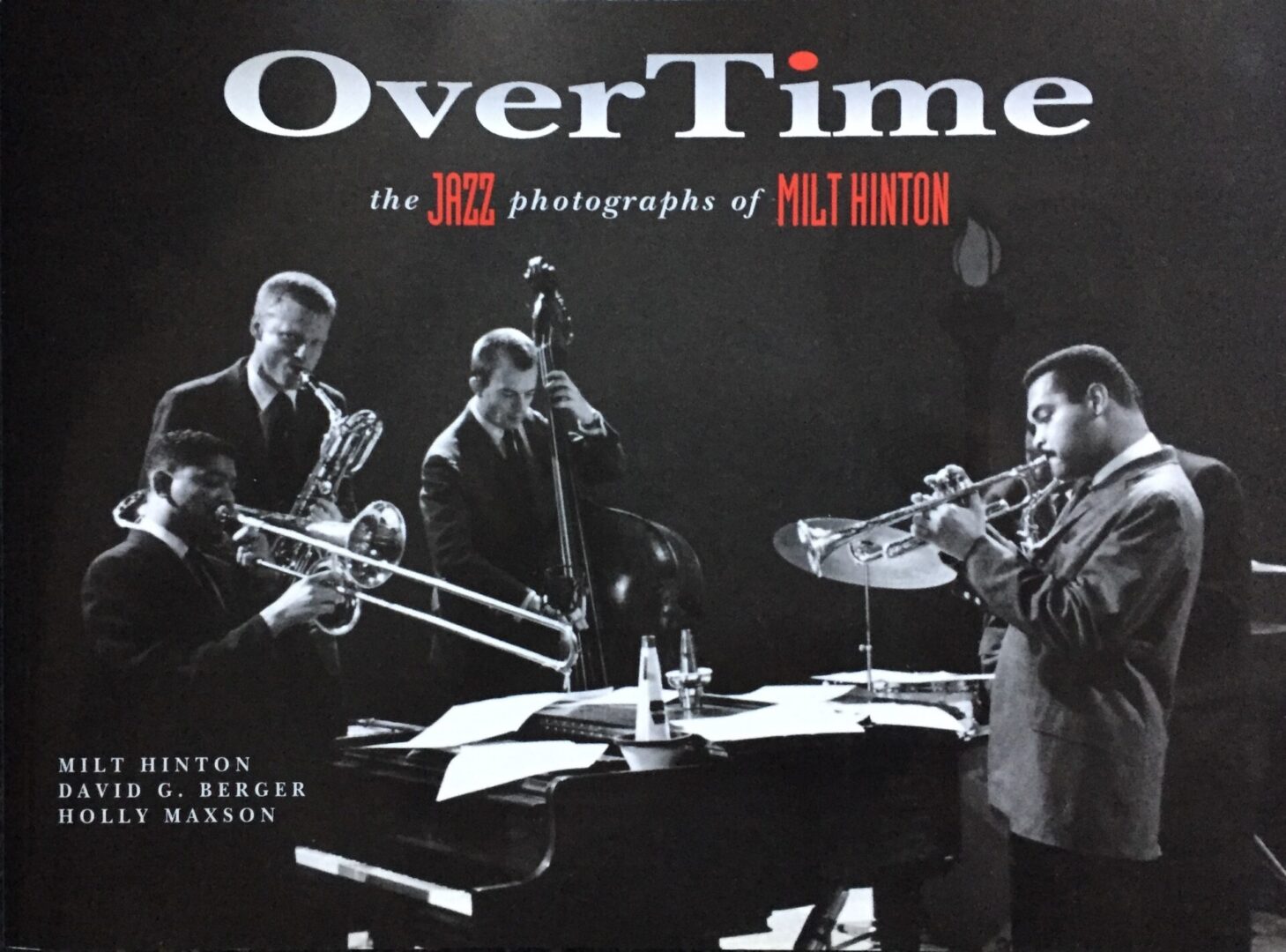 In 1991, OverTime: The Jazz Photographs of Milt Hinton (Milt Hinton, David G. Berger, and Holly Maxson) with galleries of photographs of musicians, was published by Pomegranate ArtBooks.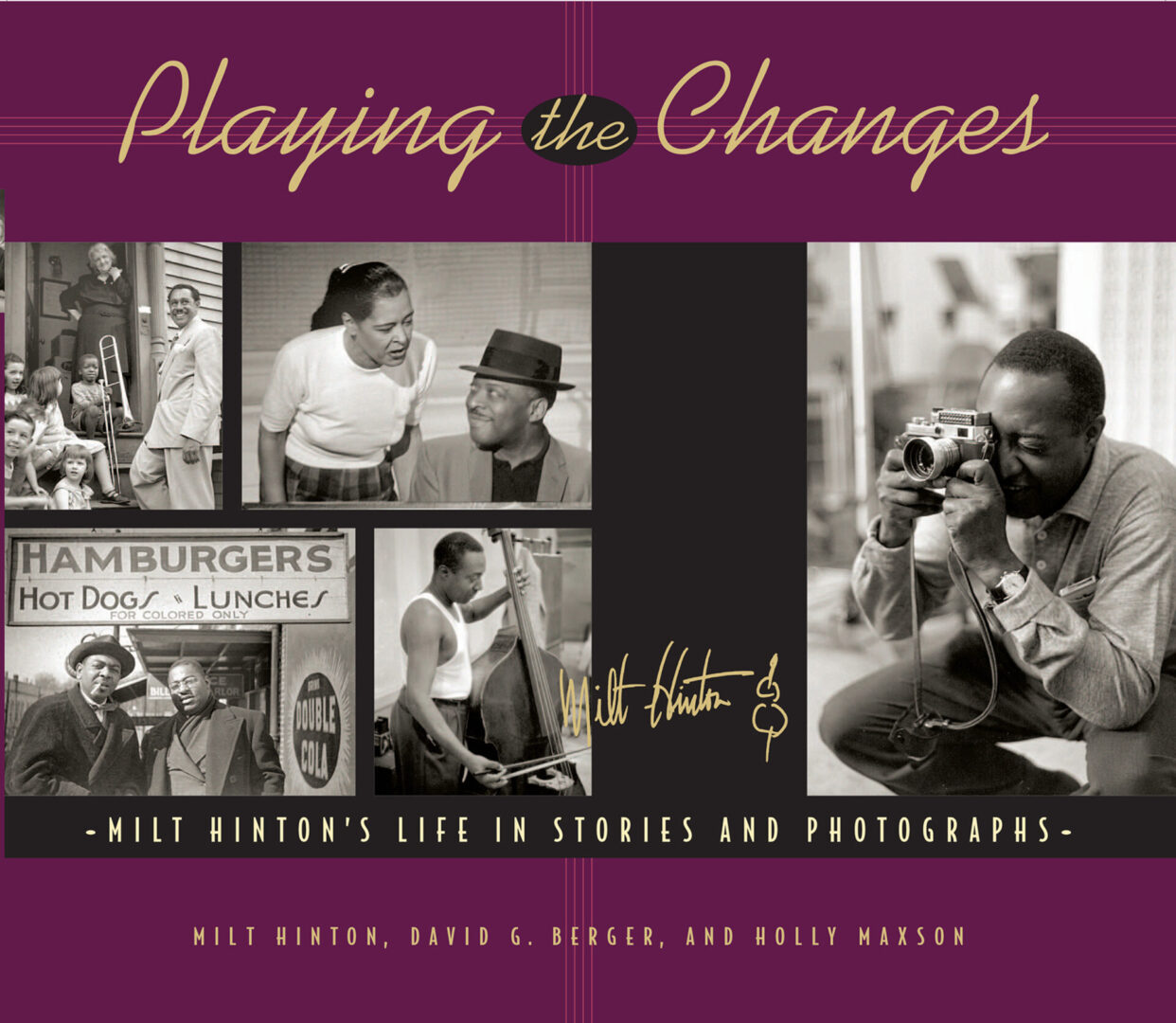 Milt's final book Playing the Changes: Milt Hinton's Life in Stories and Photographs (Hinton, Berger, and Maxson) was published by Vanderbilt University Press in 2009, and contains 255 of his iconic photographs.  A cd of Milt's stories is also included in the hardbound volume.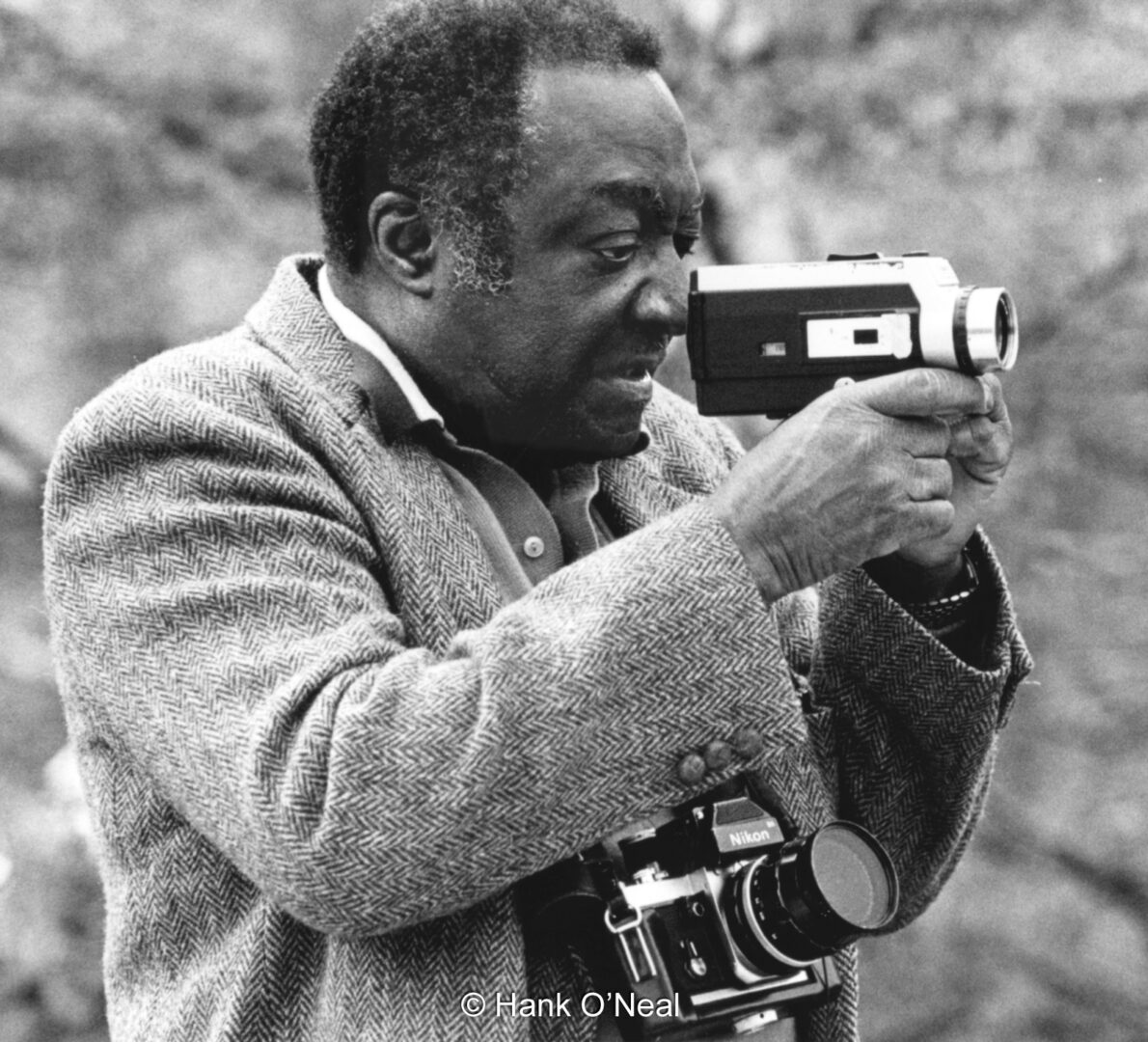 The Milton J. Hinton
Photographic Collection
The approximately 60,000 black-and-white photographs taken by Milt Hinton between 1935 and 1999 comprise a major part of the Milton J. Hinton Photographic Collection. Housed in New York City, the Collection is co-directed by David G. Berger and Holly Maxson and also contains over 5,000 color slides, hundreds of reference and exhibition-quality prints, and home movies.
When I first started out in the '30s, I took pictures so I could show my family and friends that I'd really been to all those places and knew all those people. Several years later, the guys I was traveling with became my friends, and I shot things we all experienced so we could share them later.
But as time went on, I realized the importance of the world I was living in, and I decided to try and make a record of it for future generations. Being a musician gave me access, and consequently, some of the best photos I ever took were simply a matter of being in the right place at the right time. Of course, I had no idea that some of my shots would be used to document jazz history, but I'm glad I've lived to see it.
-------------- Milt Hinton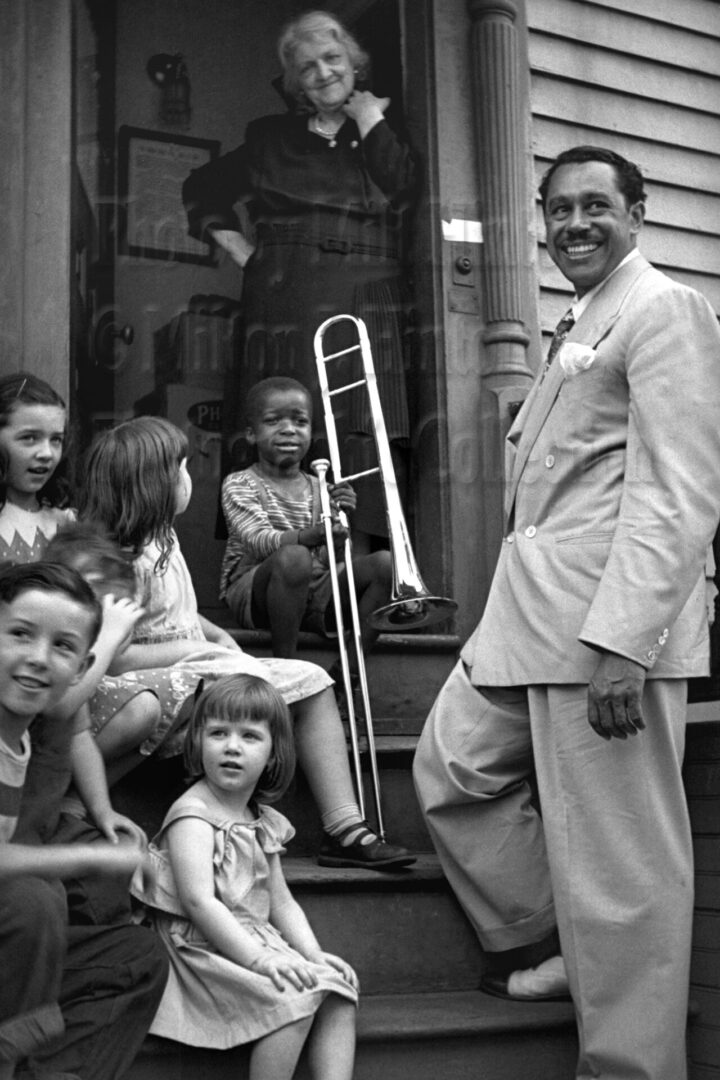 Photo by Milt Hinton © Milton J. Hinton Photographic Collection
Cab Calloway, Florida, c. 1941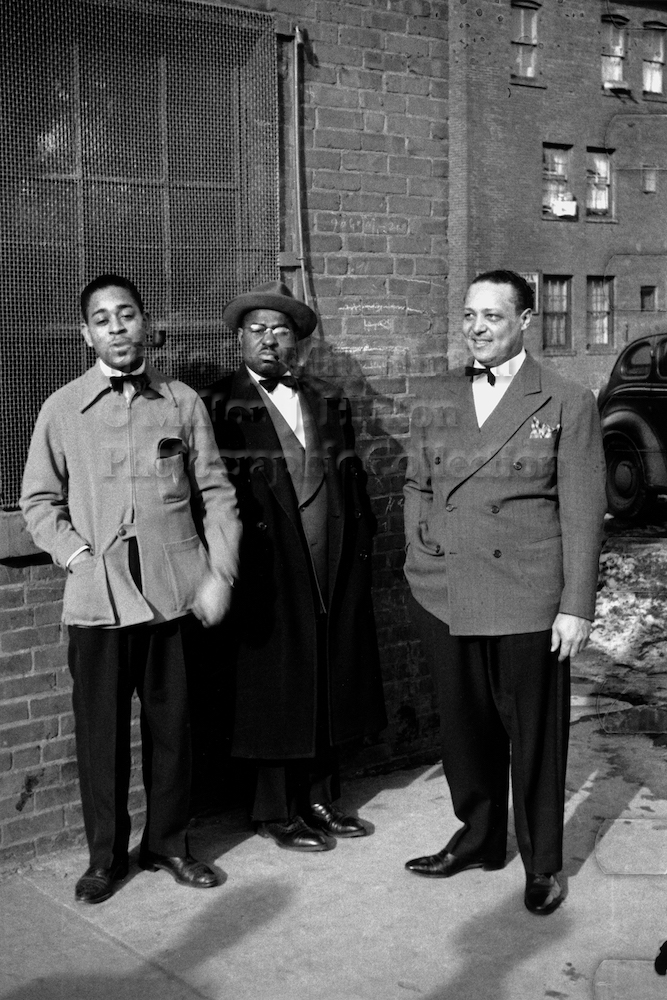 Photo by Milt Hinton © Milton J. Hinton Photographic Collection
Dizzy Gillespie, Chu Berry and Quentin "Butter" Jackson, Fox Theater, Detroit, c. 1940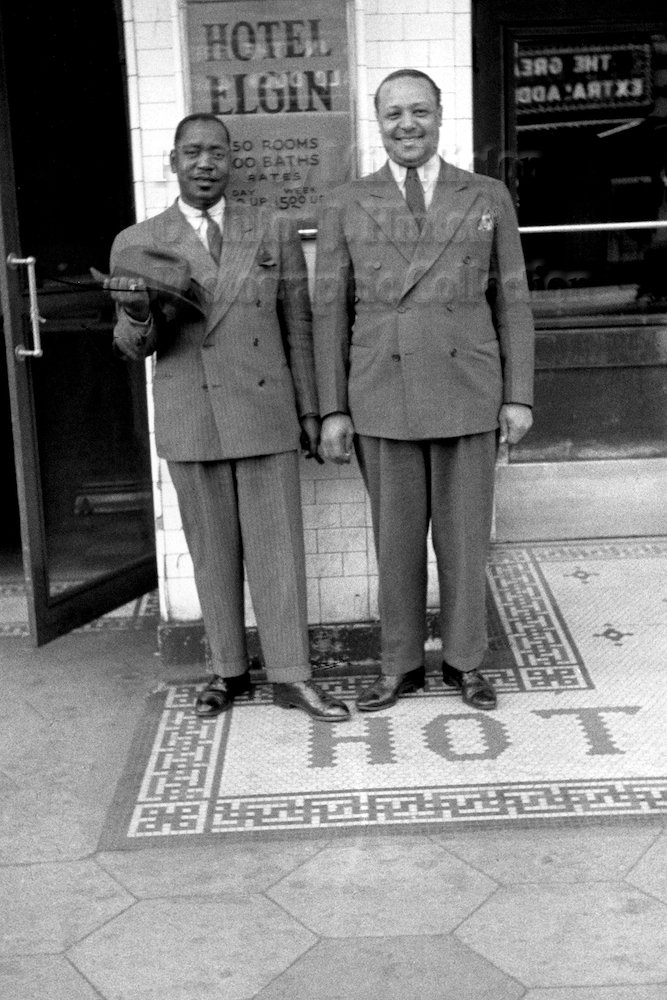 Photo by Milt Hinton © Milton J. Hinton Photographic Collection
Jonah Jones and Butter Jackson, Hotel Elgin, Elgin, Illinois, c. 1942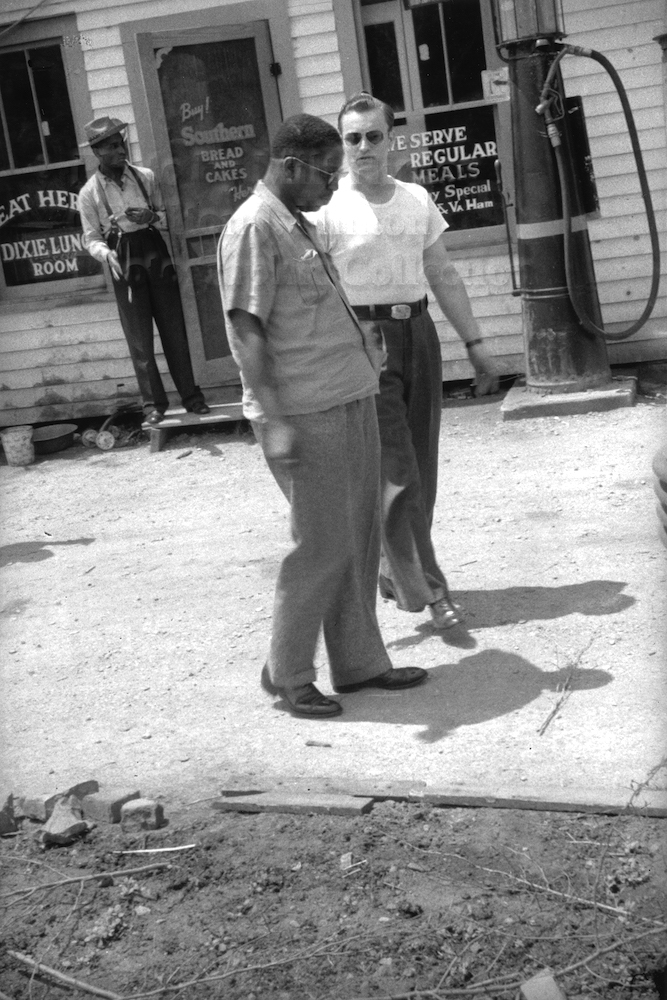 Photo by Milt Hinton © Milton J. Hinton Photographic Collection
Cozy Cole (background), Hilton Jefferson, and bus driver, Alabama, c. 1940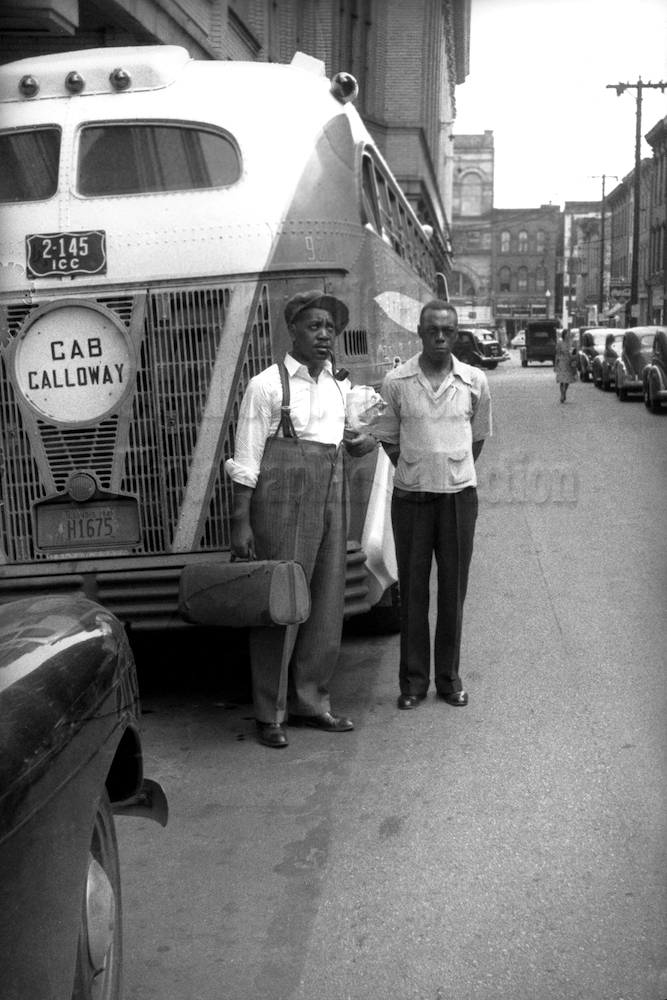 Photo by Milt Hinton © Milton J. Hinton Photographic Collection
Jonah Jones and "Holmes" (Cab's chauffeur), Little Rock, Arkansas, c. 1941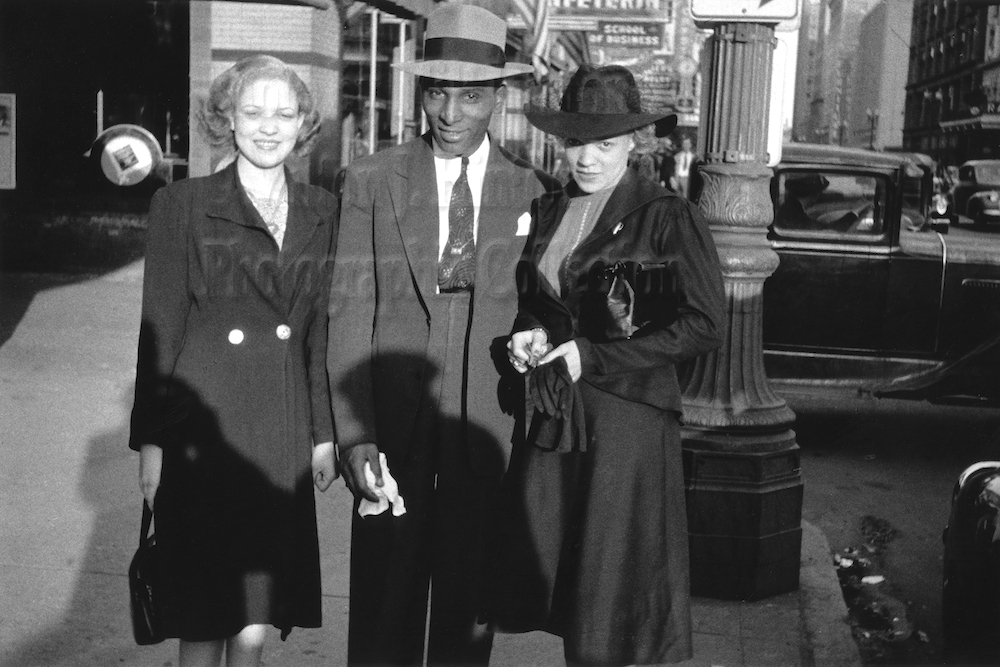 Photo by Milt Hinton © Milton J. Hinton Photographic Collection
Cozy Cole and two friends, outside the Apollo Theatre, Harlem, New York City, c. 1939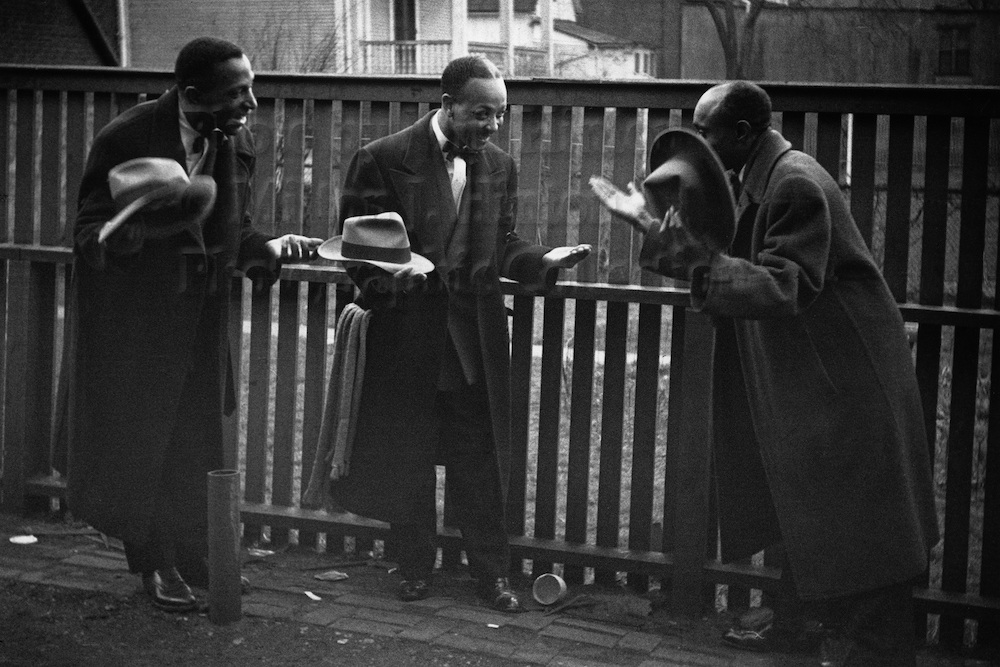 Photo by Milt Hinton © Milton J. Hinton Photographic Collection
Cozy Cole, Danny Barker, and Shad Collins, New Orleans, c. 1941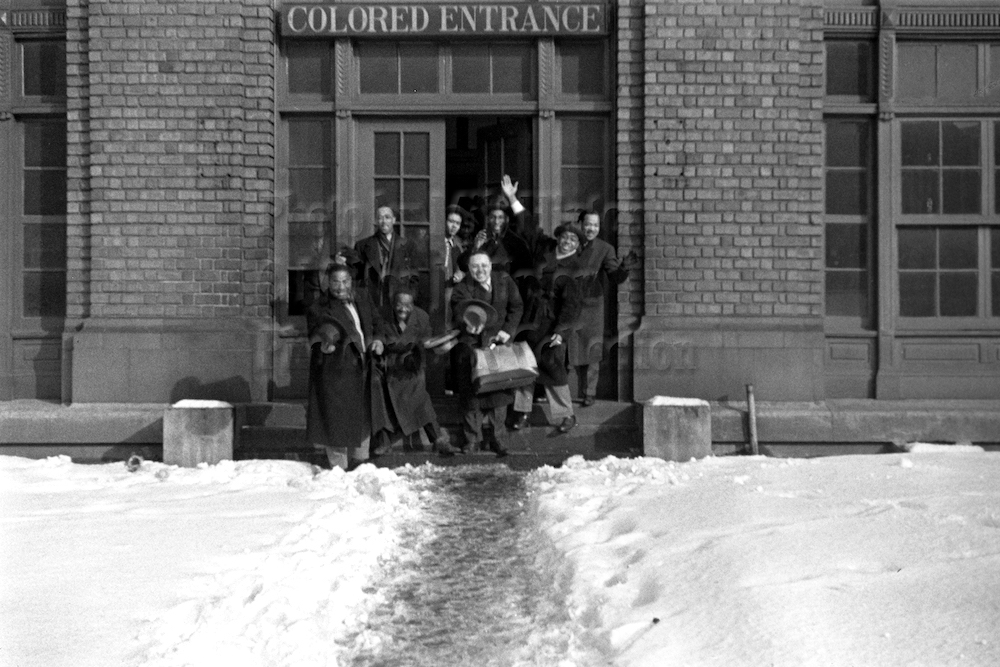 Photo by Milt Hinton © Milton J. Hinton Photographic Collection
Front row: Chu Berry, Rudolf Rivers and Butter Jackson; back row: Danny Barker, unknown, Cozy Cole, Tyree Glenn and Cliff (Cab Calloway's valet), railroad station, Atlanta, c. 1940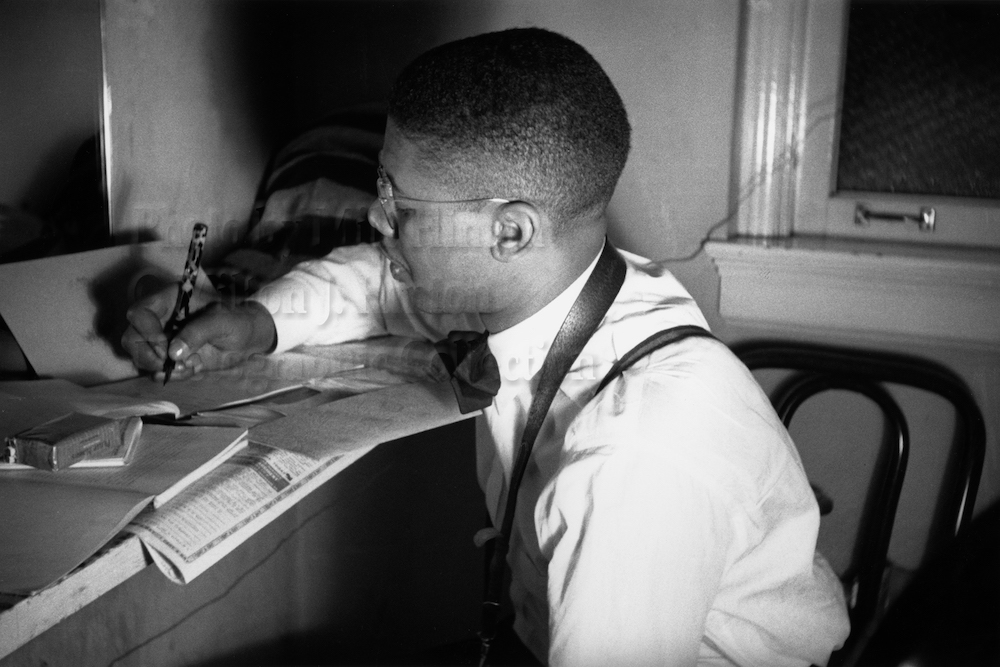 Photo by Milt Hinton © Milton J. Hinton Photographic Collection
Walter "Foots" Thomas, backstage, New York City, c. 1940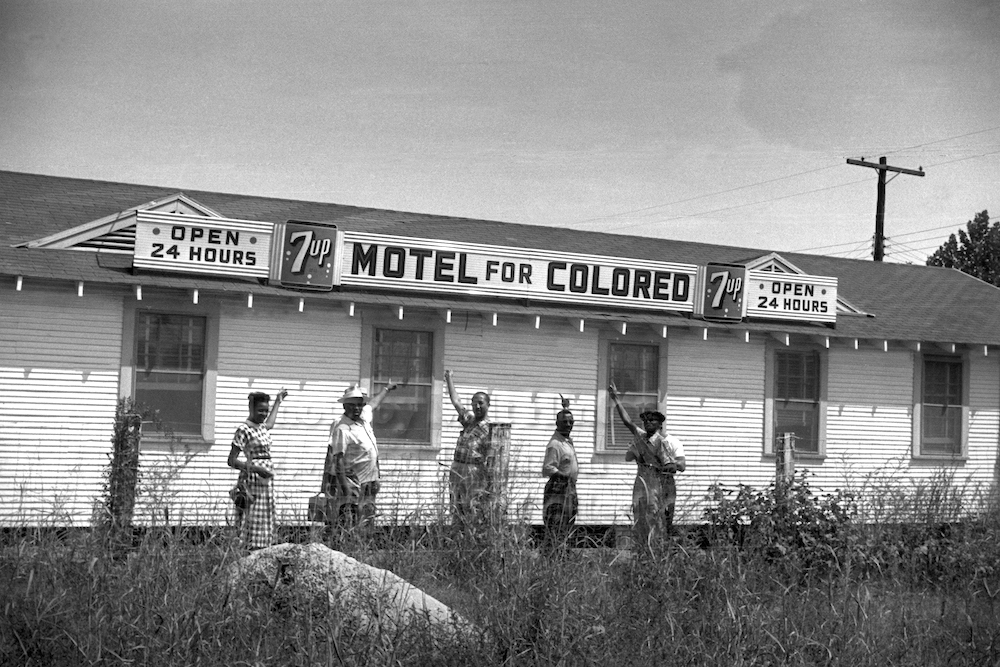 Photo by Milt Hinton © Milton J. Hinton Photographic Collection
Mona, Ike Quebec, Doc Cheatham, Mario Bauza, and Shad Collins, Georgia, c. 1950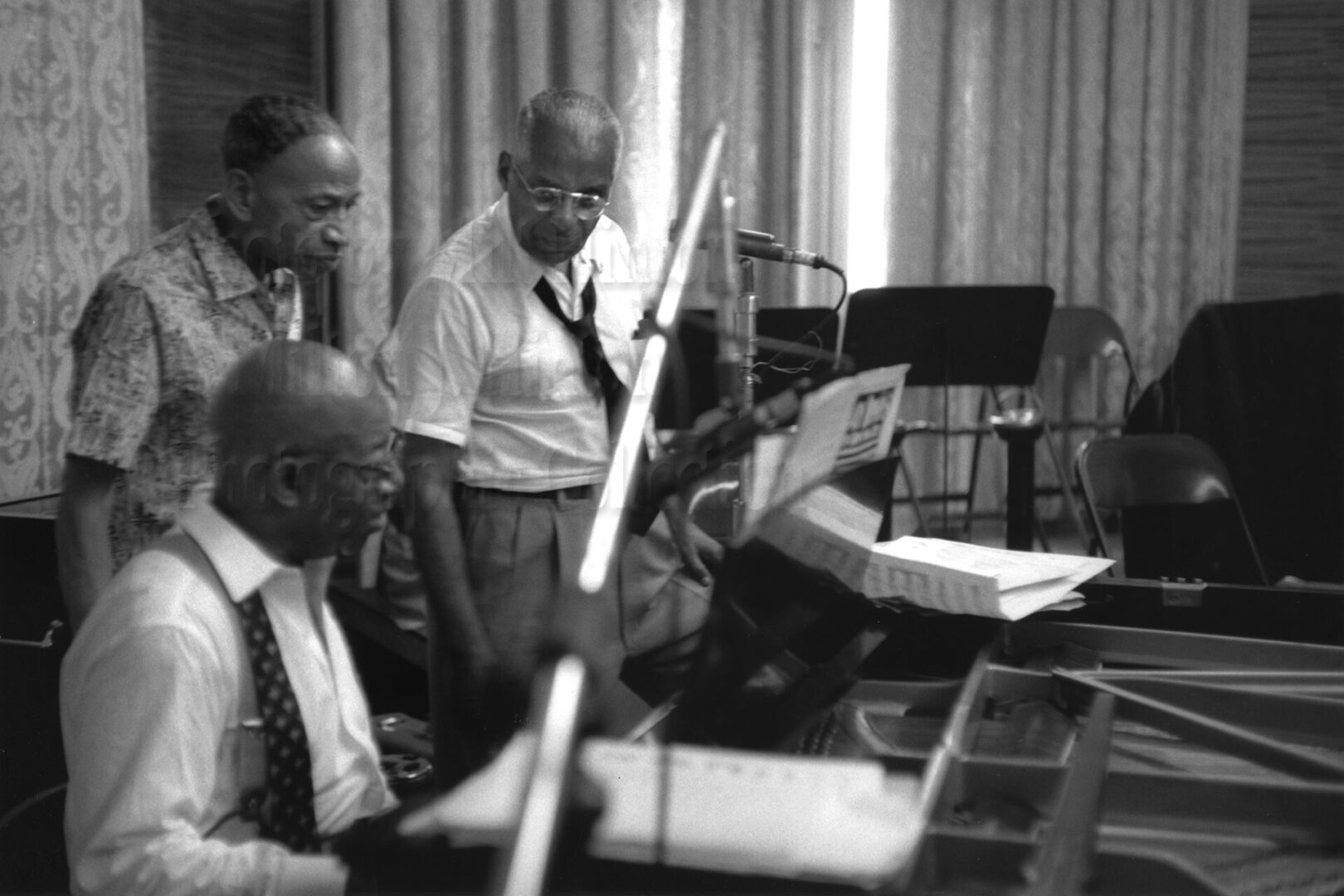 Photo by Milt Hinton © Milton J. Hinton Photographic Collection
Perry Bradford, Eubie Blake (at piano), and Noble Sissle, NYC c. 1958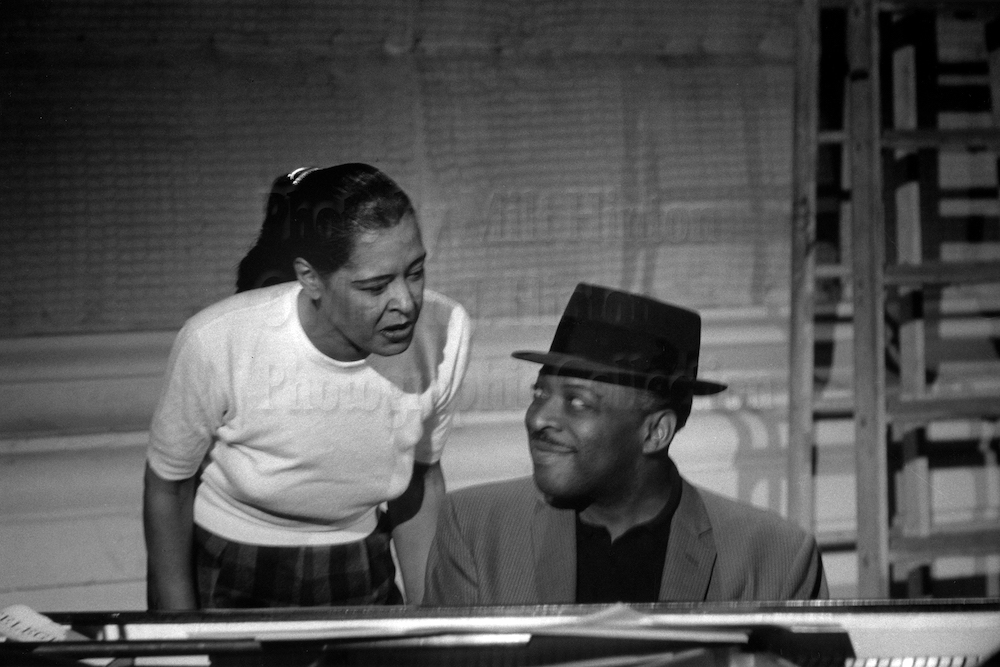 Photo by Milt Hinton © Milton J. Hinton Photographic Collection
Billie Holiday and Count Basie, television studio (Sound of Jazz rehearsal), New York City, 1957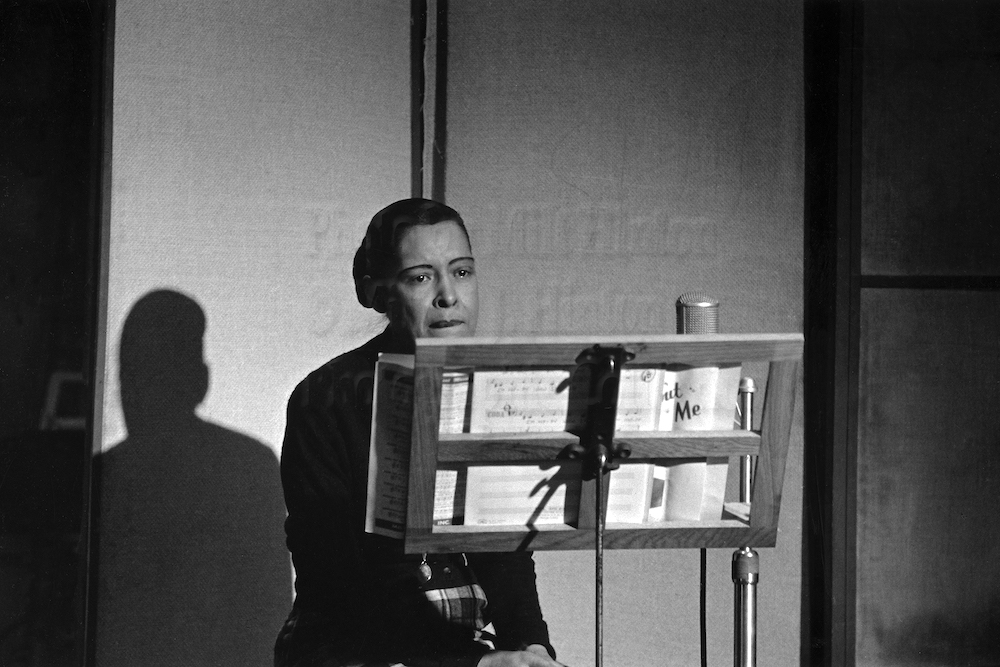 Photo by Milt Hinton © Milton J. Hinton Photographic Collection
Billie Holiday, recording studio (her last recording session), New York City, 1959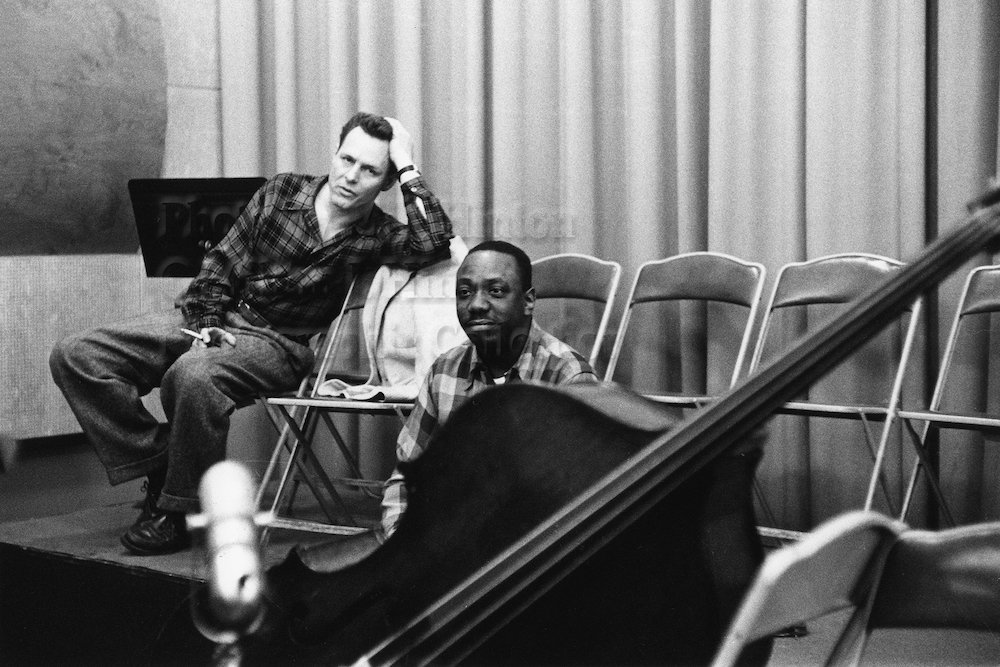 Photo by Milt Hinton © Milton J. Hinton Photographic Collection
Barry Galbraith and Osie Johnson, recording studio, New York City, c. 1956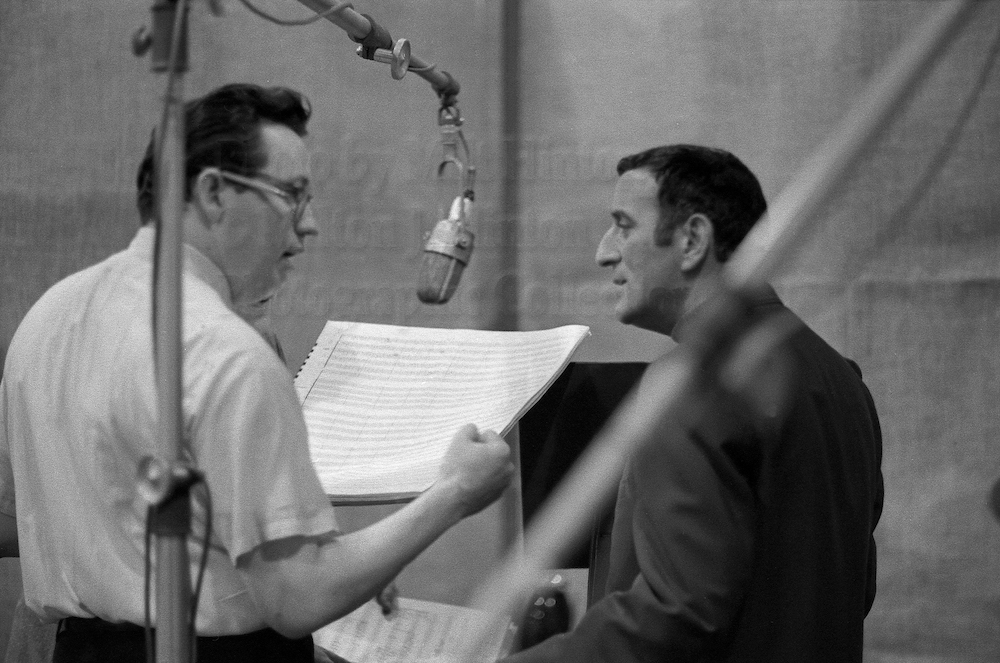 Photo by Milt Hinton © Milton J. Hinton Photographic Collection
Marion Evans and Tony Bennett, recording studio, New York City, 1967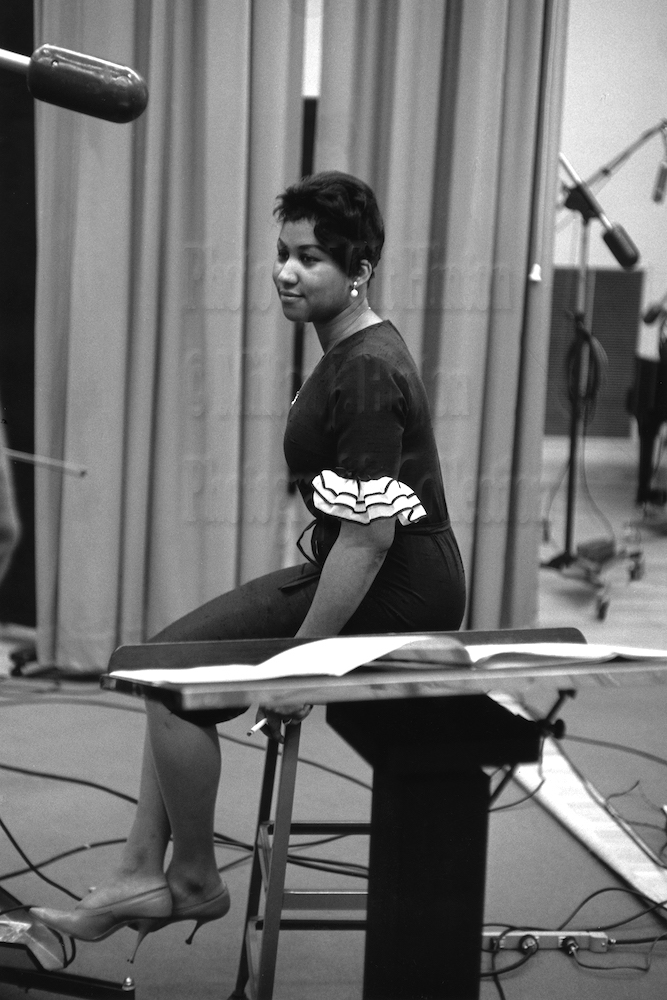 Photo by Milt Hinton © Milton J. Hinton Photographic Collection
Aretha Franklin, recording studio, New York City, c. 1961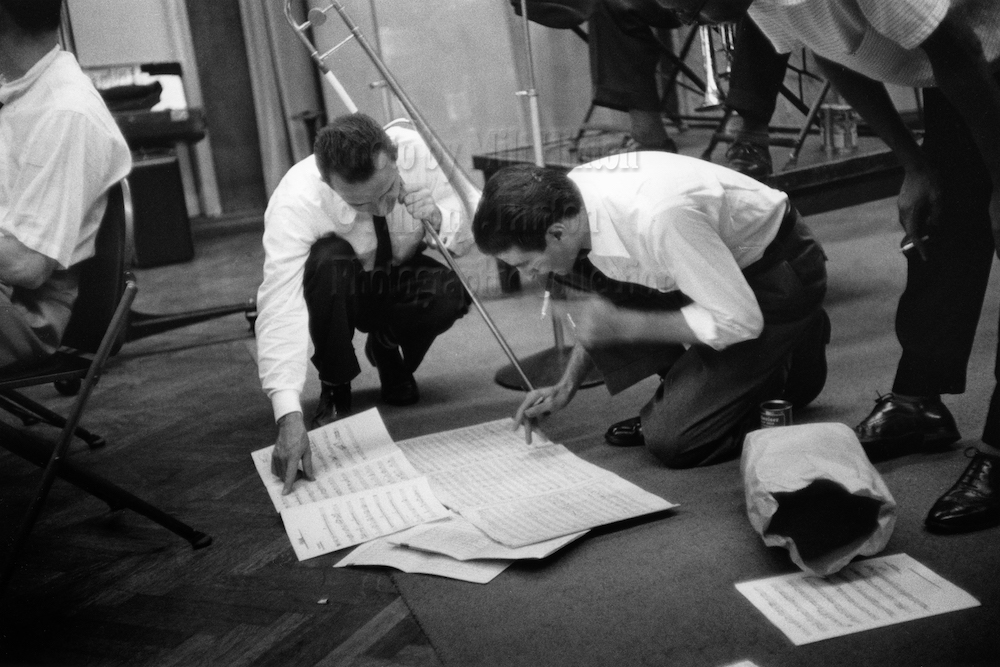 Photo by Milt Hinton © Milton J. Hinton Photographic Collection
Kai Winding and Tony Scott, recording studio, New York City, c. 1954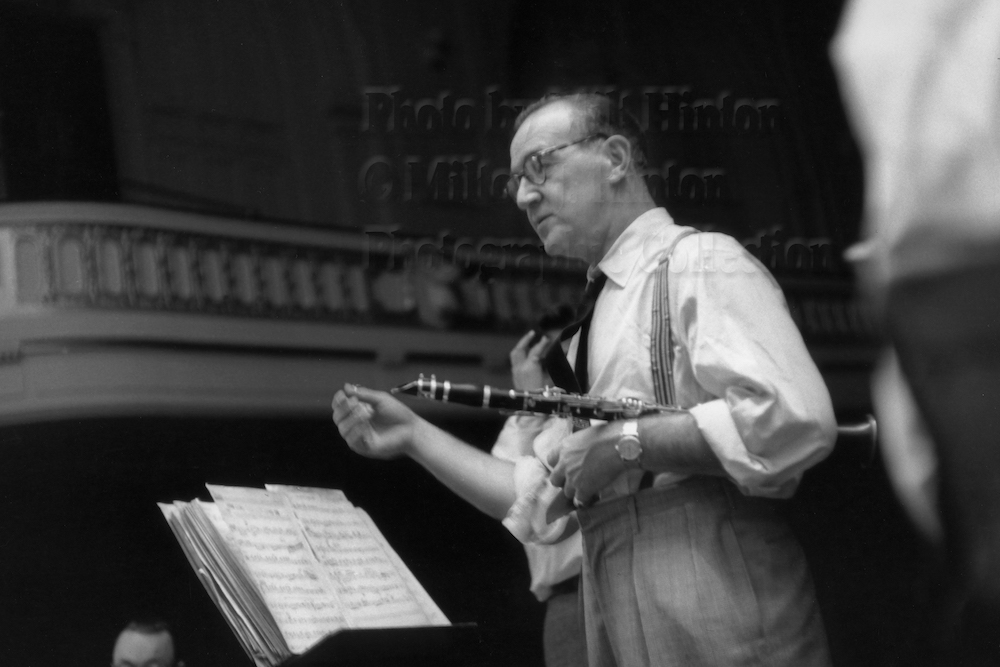 Photo by Milt Hinton © Milton J. Hinton Photographic Collection
Benny Goodman, concert rehearsal, New York City, c. 1956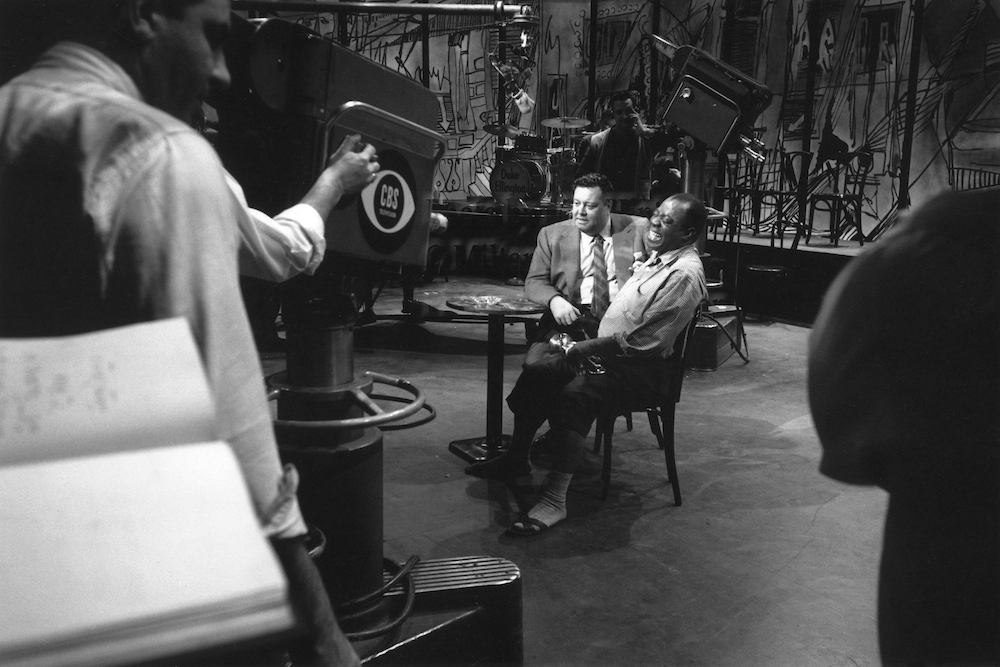 Photo by Milt Hinton © Milton J. Hinton Photographic Collection
Jackie Gleason and Louis Armstrong, television studio, (Timex rehearsal), New York City, 1959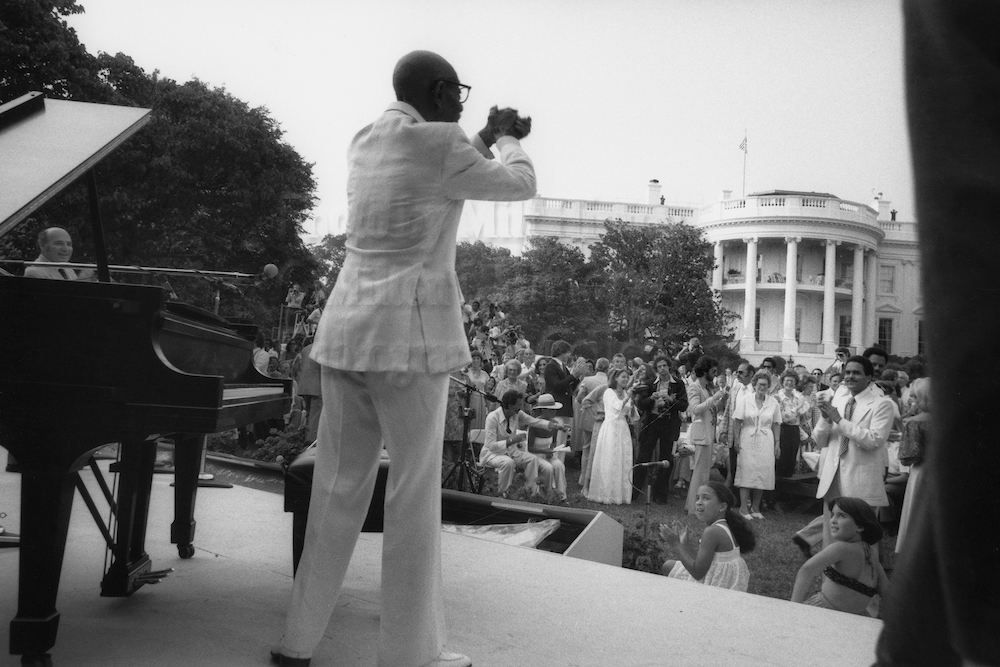 Photo by Milt Hinton © Milton J. Hinton Photographic Collection
Eubie Blake, concert (25th Anniversary of the Newport Jazz Festival), the White House, Washington, D.C., 1978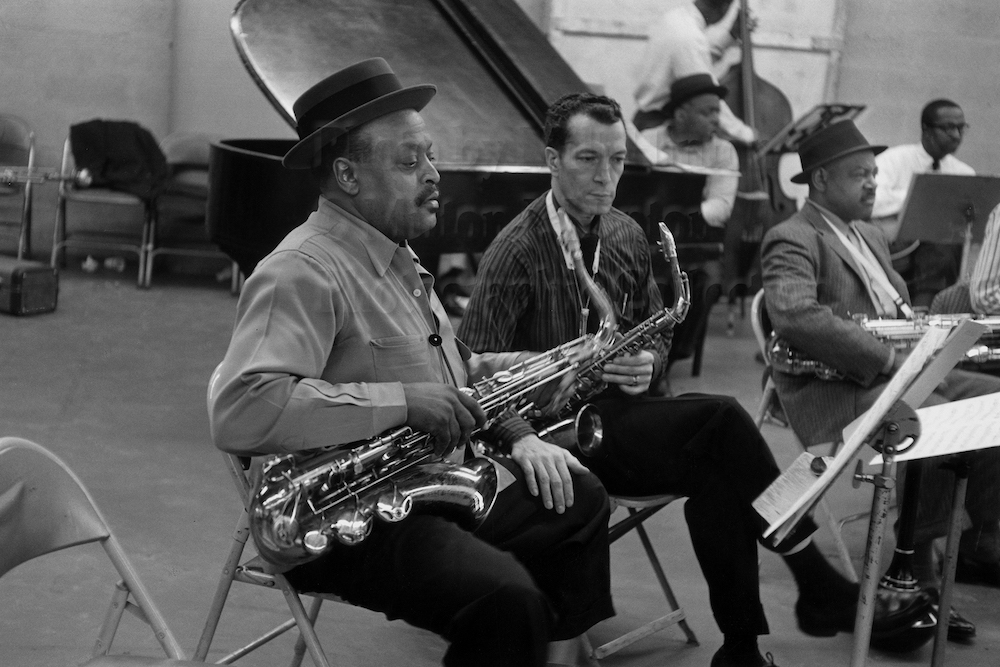 Photo by Milt Hinton © Milton J. Hinton Photographic Collection
In foreground:Ben Webster, Earle Warren, Coleman Hawkins; Count Basie (piano), Ed Jones (bass), and Freddie Greene (guitar), television studio (Sound of Jazz rehearsal), New York City, 1957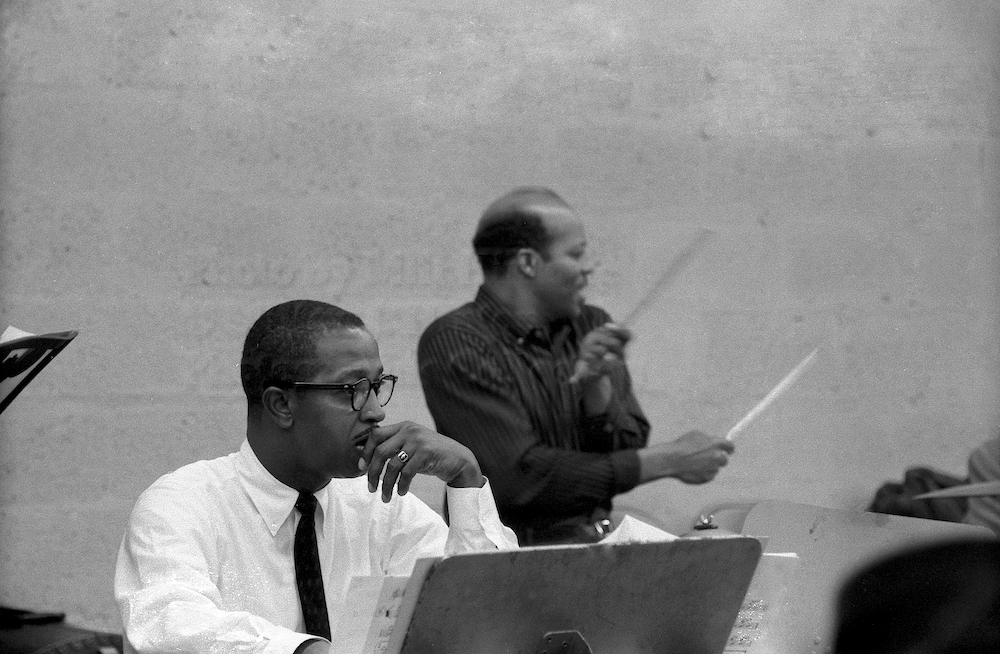 Photo by Milt Hinton © Milton J. Hinton Photographic Collection
Freddie Green and Jo Jones, television studio (Sound of Jazz rehearsal), New York City, 1957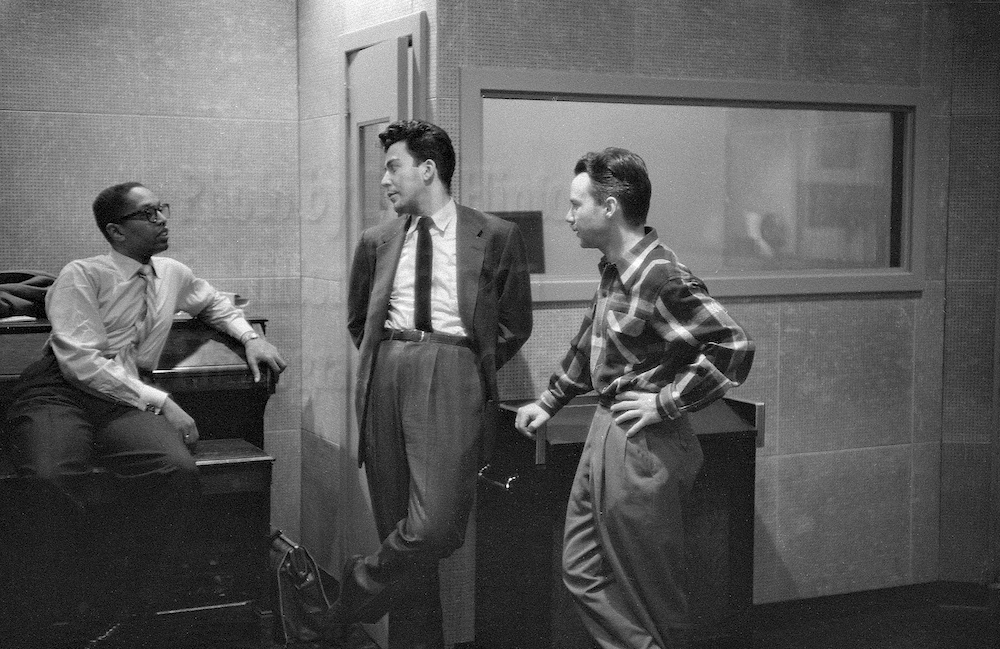 Photo by Milt Hinton © Milton J. Hinton Photographic Collection
Billy Taylor, Nat Hentoff and Eddie Bert, recording studio, New York City, c. 1954
Photo by Milt Hinton © Milton J. Hinton Photographic Collection
Sam Cooke and Ernie Wilkins, recording studio, New York City, 1960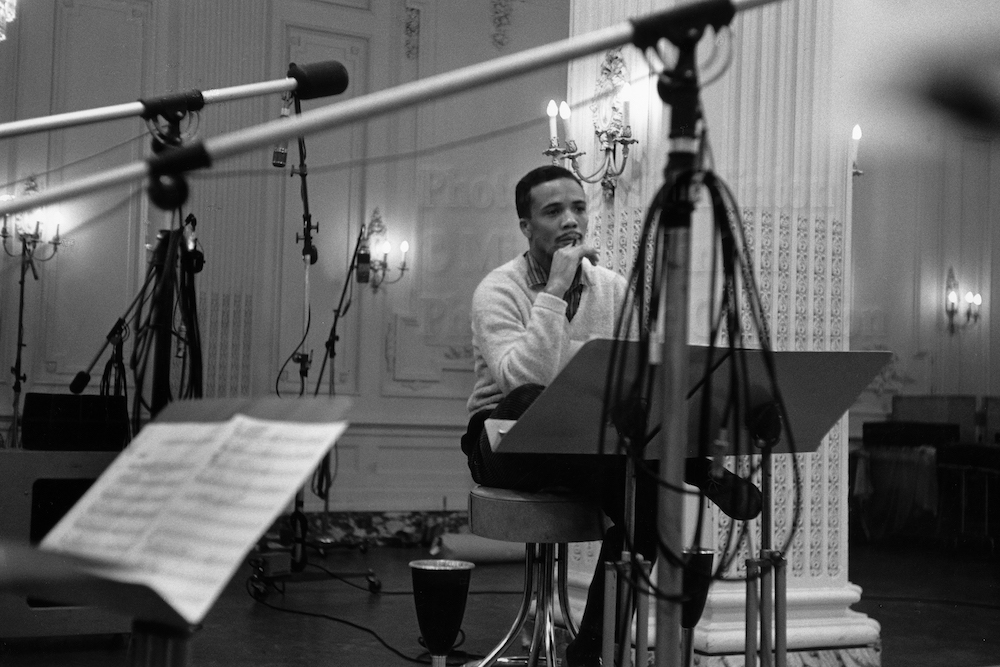 Photo by Milt Hinton © Milton J. Hinton Photographic Collection
Quincy Jones, recording studio, New York City, c. 1959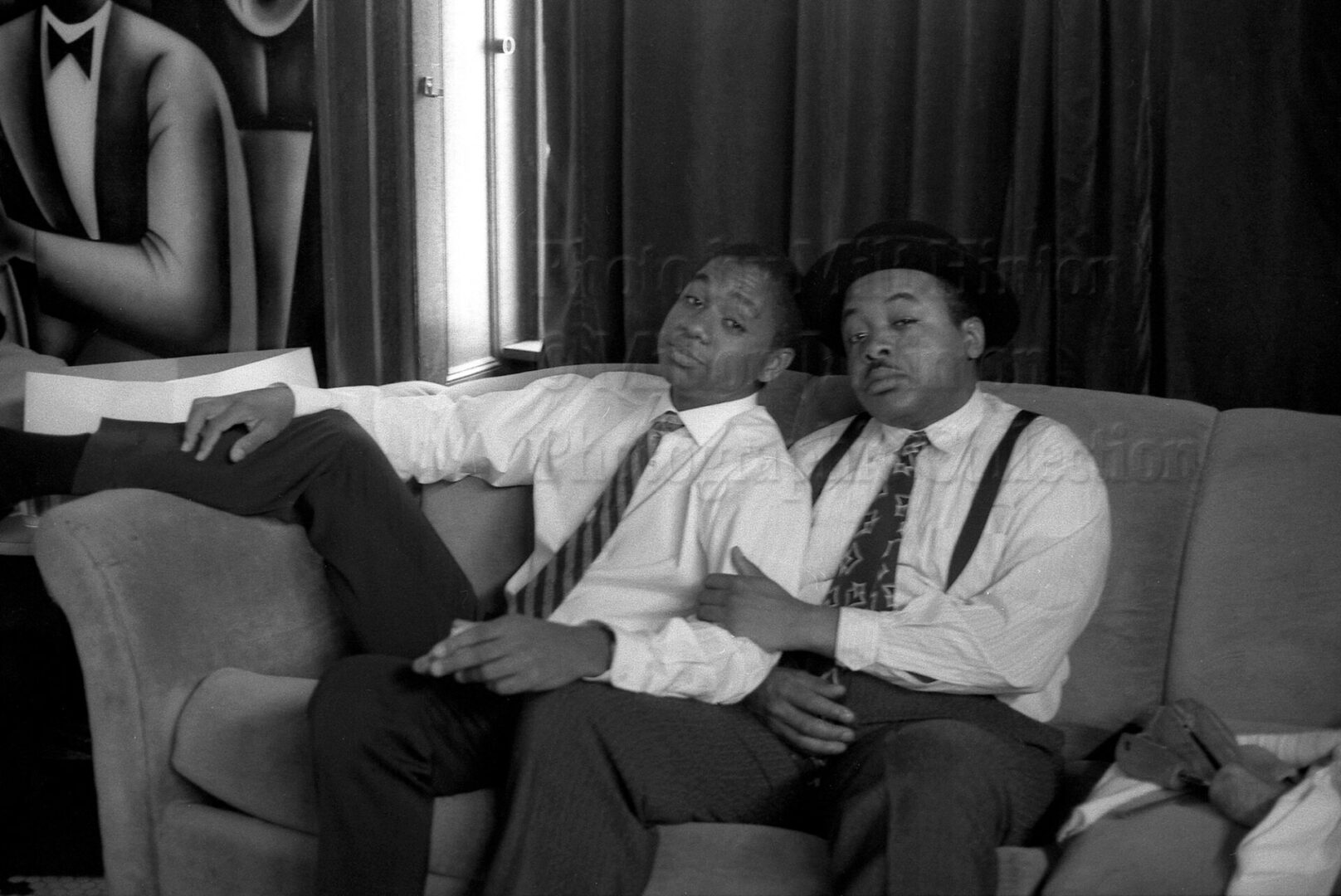 Photo by Milt Hinton © Milton J. Hinton Photographic Collection
Branford Marsalis and Jeff "Tain" Watts, NYC 1988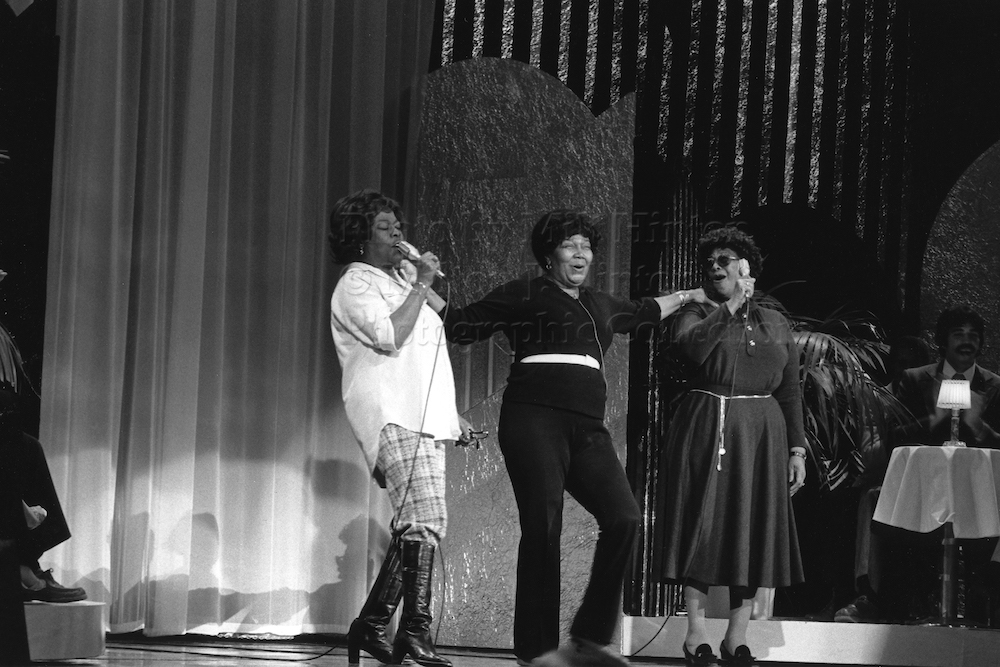 Photo by Milt Hinton © Milton J. Hinton Photographic Collection
Sarah Vaughan, Pearl Bailey, and Ella Fitzgerald, rehearsal, television studio, Pasadena, 1979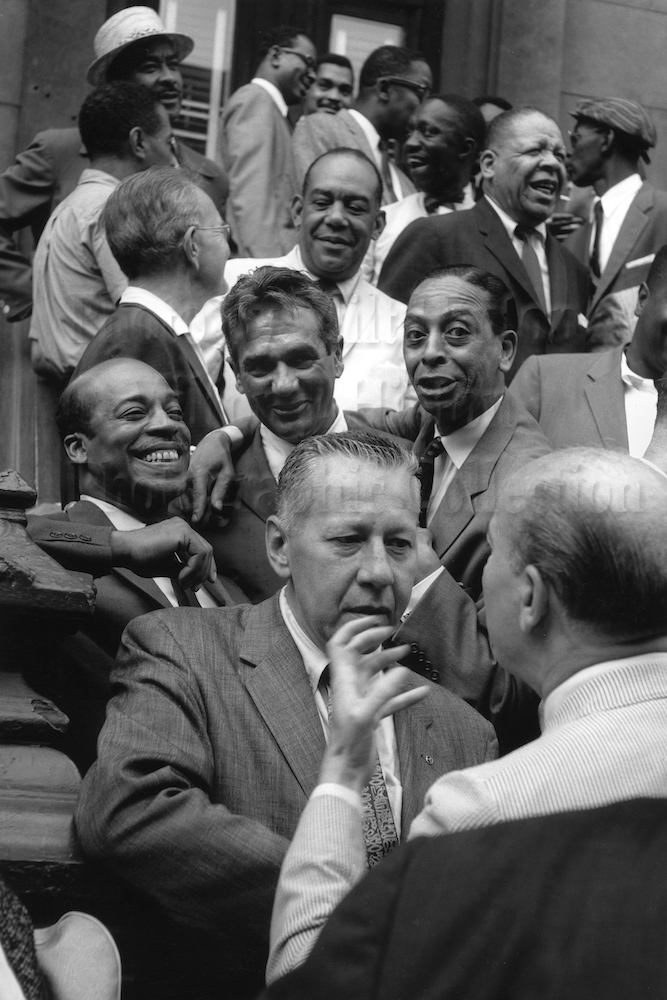 Photo by Milt Hinton © Milton J. Hinton Photographic Collection
Front row: George Wettling and Bud Freeman; Second row: Jo Jones, Gene Krupa, Sonny Greer; Third row: Miff Mole, Zutty Singleton, and Red Allen; Fourth row: Dickie Wells, Art Blakey, and Taft Jordan; Top row: Buck Clayton, Benny Golson, Art Farmer, and Hilton Jefferson, Esquire magazine photo shoot, Harlem, New York City, 1958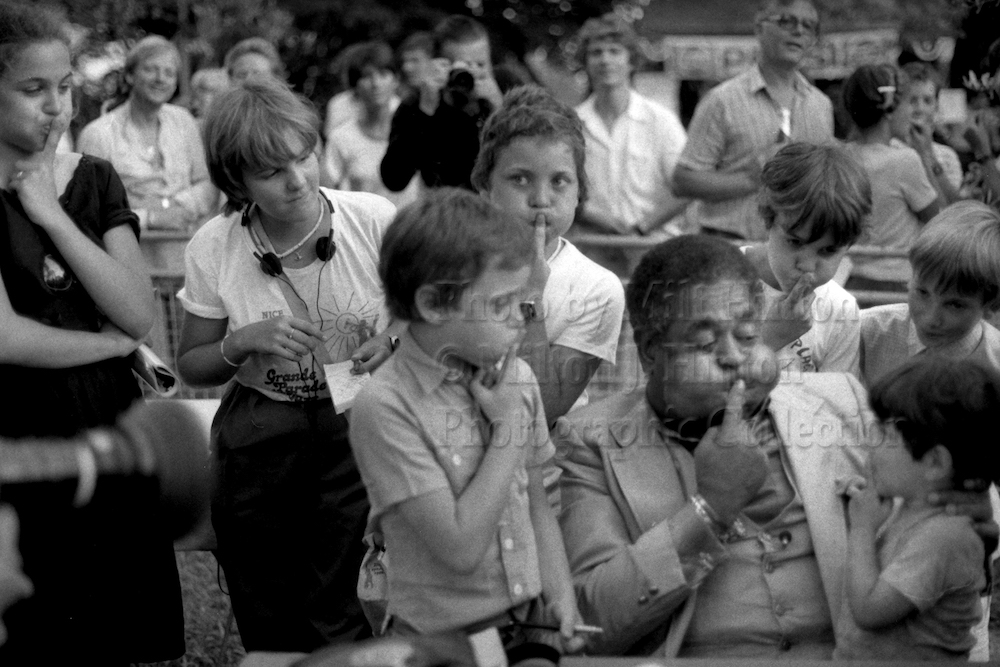 Photo by Milt Hinton © Milton J. Hinton Photographic Collection
Dizzy Gillespie, Grande Parade du Jazz, Nice, France, c. 1981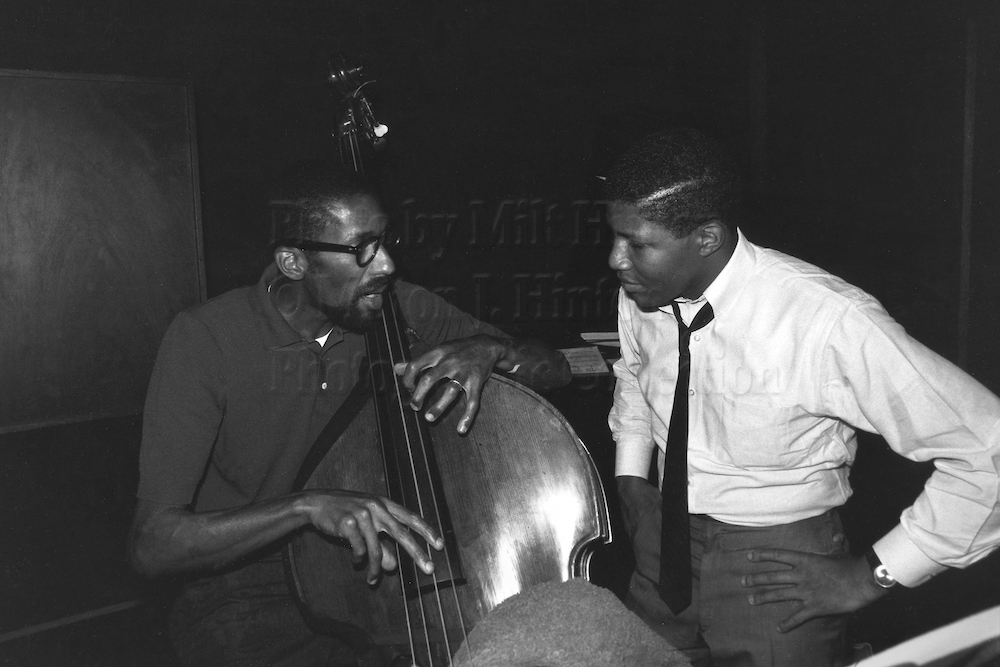 Photo by Milt Hinton © Milton J. Hinton Photographic Collection
Ron Carter and Bob Cranshaw, recording studio, New York City, c. 1971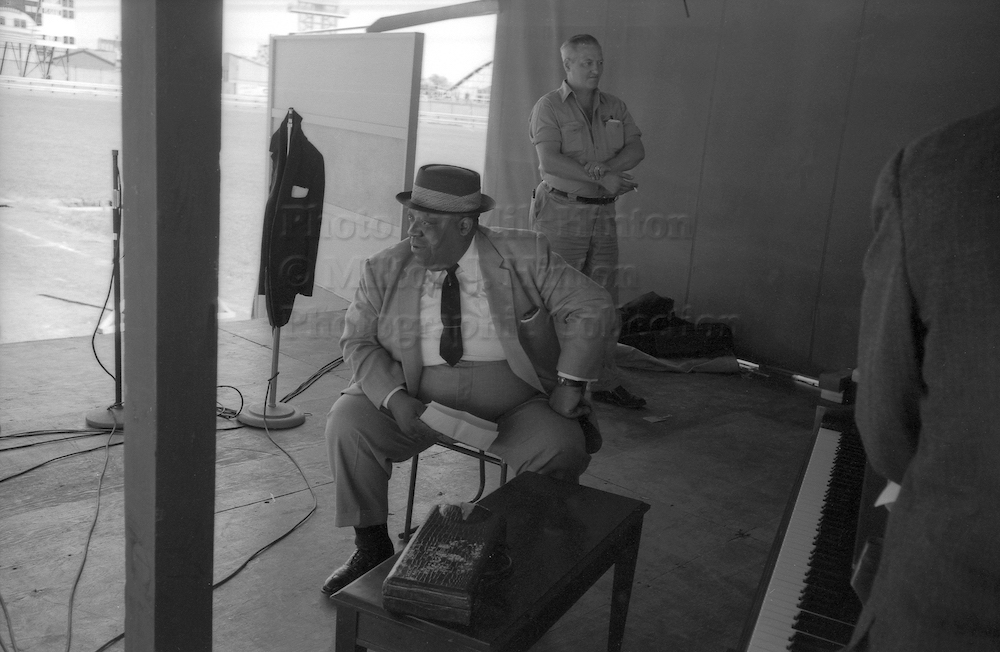 Photo by Milt Hinton © Milton J. Hinton Photographic Collection
Jimmy Rushing, concert, Forest Hills, Queens, New York City, 1963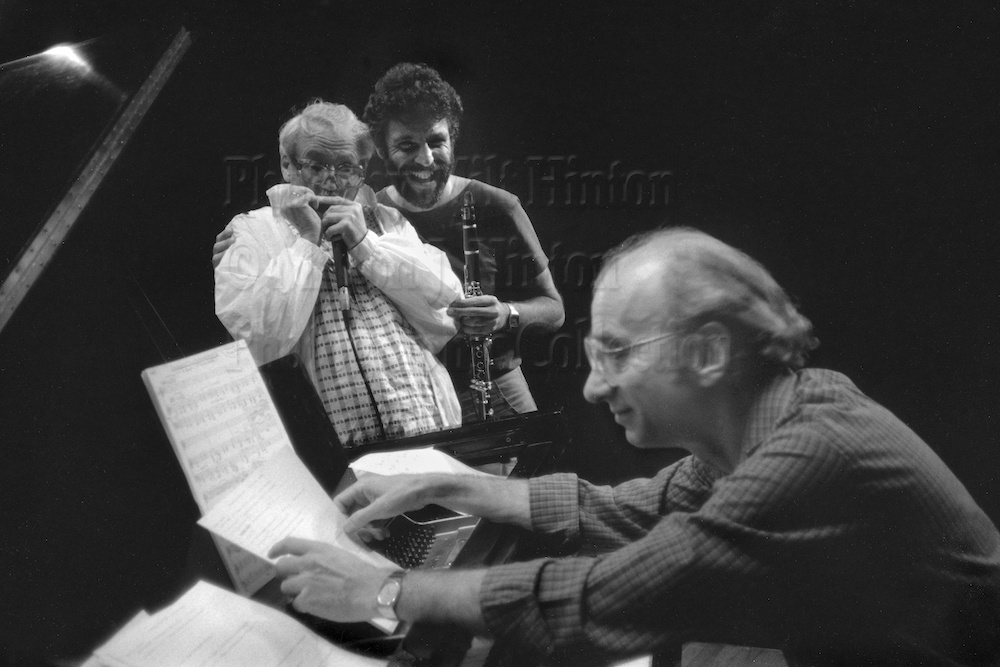 Photo by Milt Hinton © Milton J. Hinton Photographic Collection
Toots Thielemans, Eddie Daniels, and Dick Hyman, concert rehearsal, New York City, c. 1986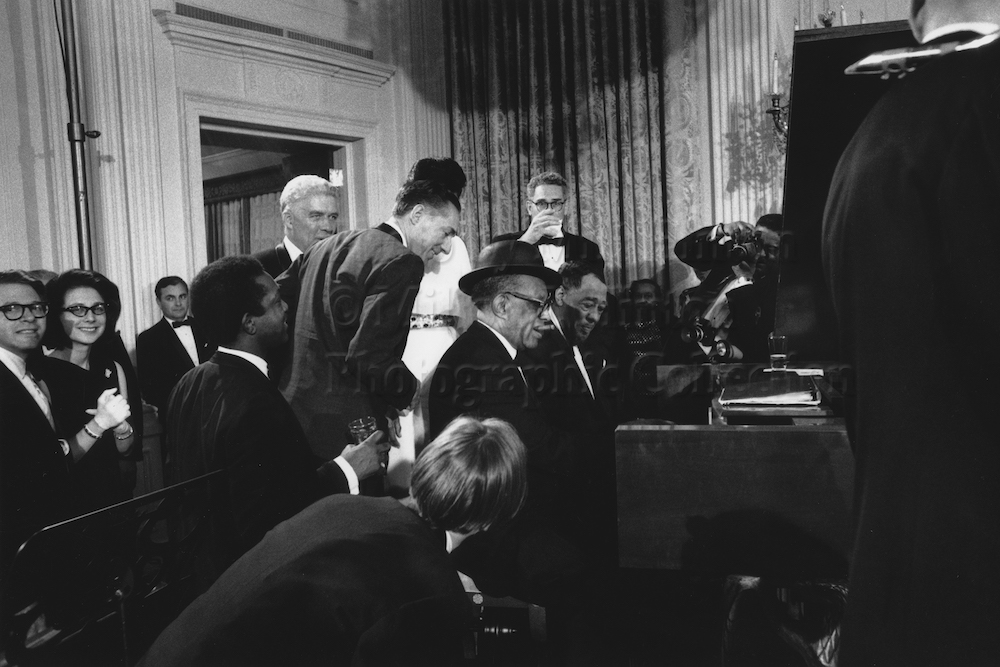 Photo by Milt Hinton © Milton J. Hinton Photographic Collection
Willie "The Lion" Smith and Duke Ellington at the piano, Duke's 70th birthday party, The White House, Washington, D.C., 1969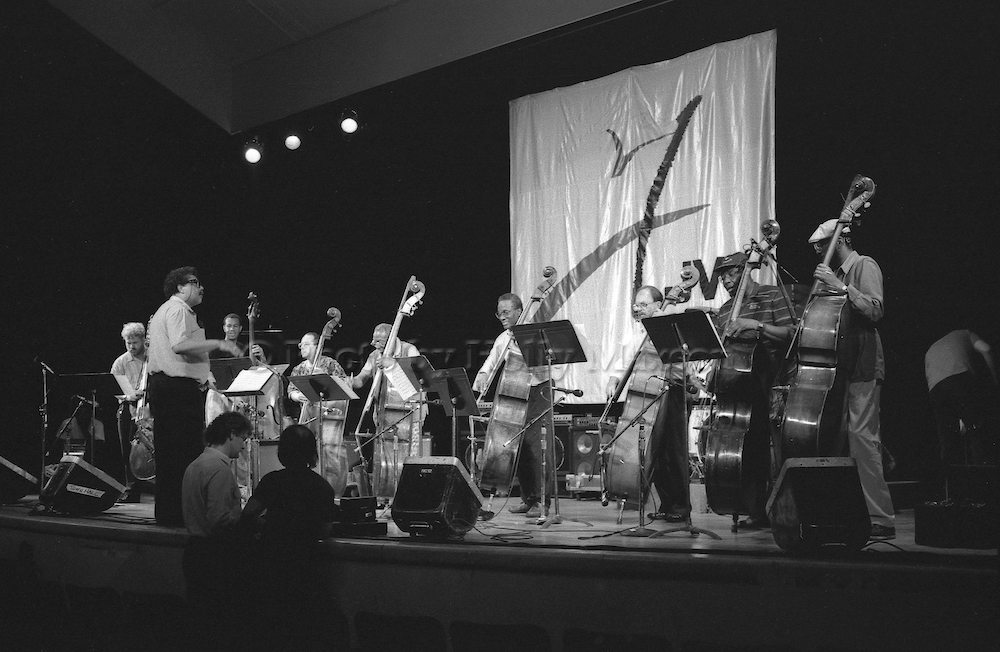 Photo by Milt Hinton © Milton J. Hinton Photographic Collection
Lynn Seaton, Rufus Reid, John Clayton, Eddie Gomez, Milt, Richard Davis, Bill Crow, Major Holley, and Ron Carter, rehearsal (Milt's 80th birthday concert), JVC Jazz Festival, Town Hall, New York City, 1990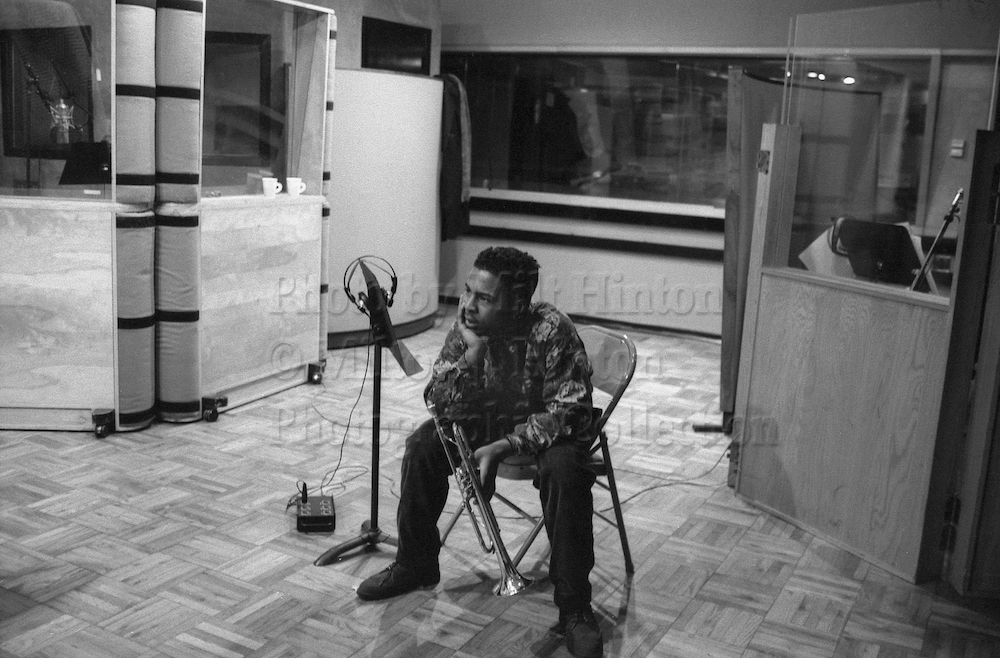 Photo by Milt Hinton © Milton J. Hinton Photographic Collection
Roy Hargrove, recording studio, New York City, 1991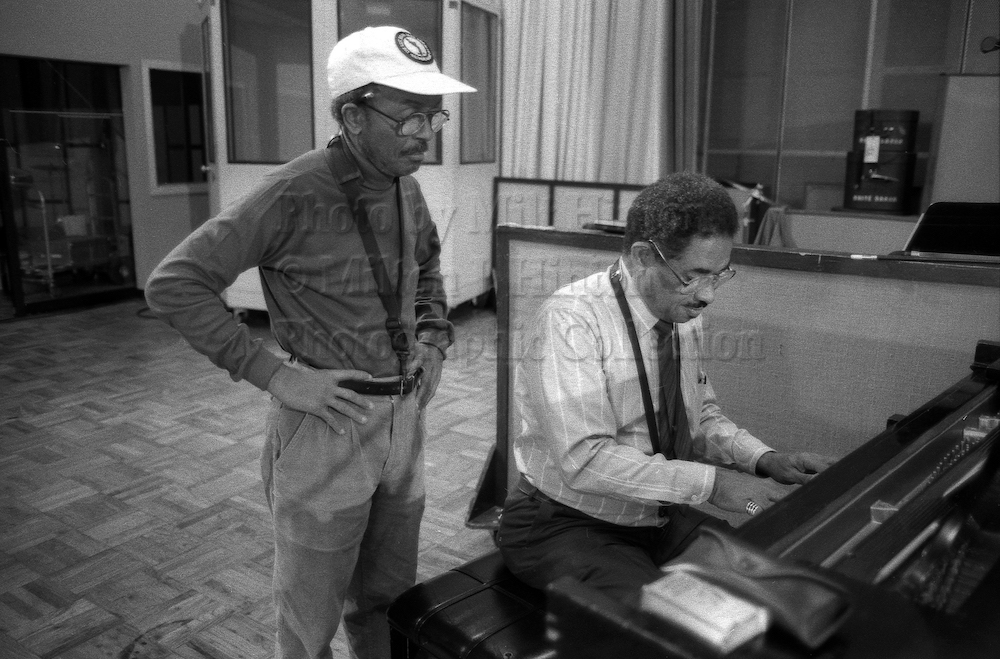 Photo by Milt Hinton © Milton J. Hinton Photographic Collection
Jimmy Heath and Frank Wess, recording studio, New York City, 1989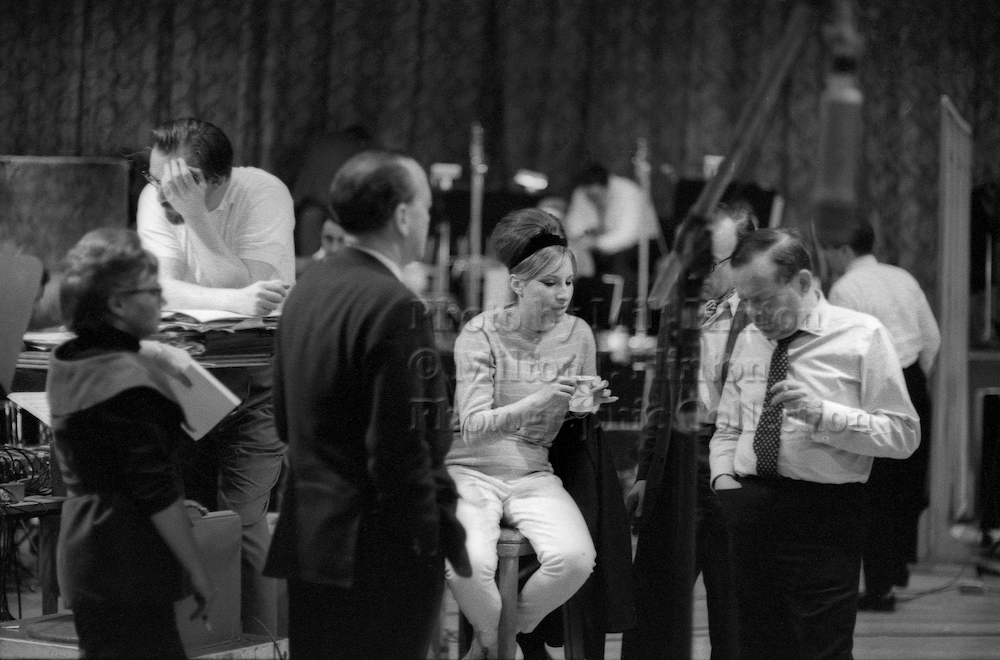 Photo by Milt Hinton © Milton J. Hinton Photographic Collection
Barbra Streisand, recording studio, New York City, c. 1964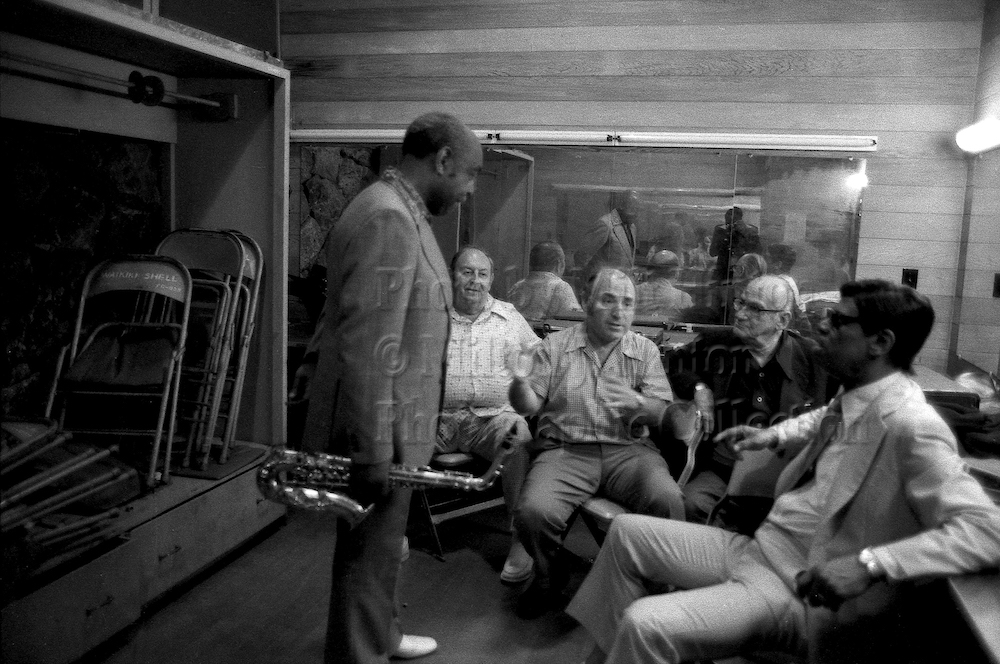 Photo by Milt Hinton © Milton J. Hinton Photographic Collection
Benny Carter, Larry Wein, George Wein, and Earl Hines, Kool Jazz Festival, Honolulu, 1977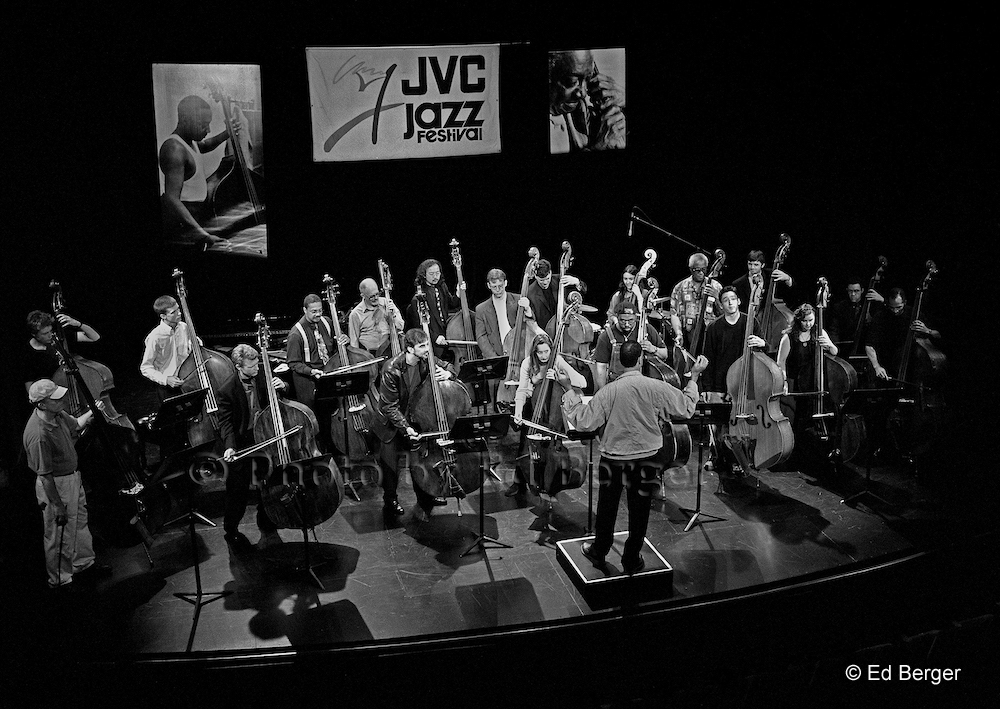 © Photo by Ed Berger
John Clayton conducting (center, back to camera); Front Row: Jay Leonhart, Martin Wind, Brian Torff, Mary Ann McSweeney, Christian McBride, David Wong, and Nicky Parrot; Back Row: Kyle Eastwood, Tom Jensen, Fred Hunter, Bill Crow, Fumio Tashiro, Elias Bailey, Doug Weiss, Jennifer Vincent, Richard Davis, David Ruffels, Paul Beaudry, and Darryl Hall, rehearsal for Milt Hinton's 90th birthday concert, JVC Jazz Festival, Danny Kaye Theatre, New York City, June 2000 (© Ed Berger)